Toronto FC 2 - 1 Colorado Rapids
Interesting game today. It seems like whenever we play at home, we really play two games: one versus the other team, another against the ref. Some pretty ghastly refereeing today, but what can ya do? We outplayed Colorado for the first half, and though they technically outplayed us for the second, it was never huuuugely close. A couple near chances for the Rapids near the end, but no real sustained pressure. Oh well, 3 points are 3 points, and I'll take it!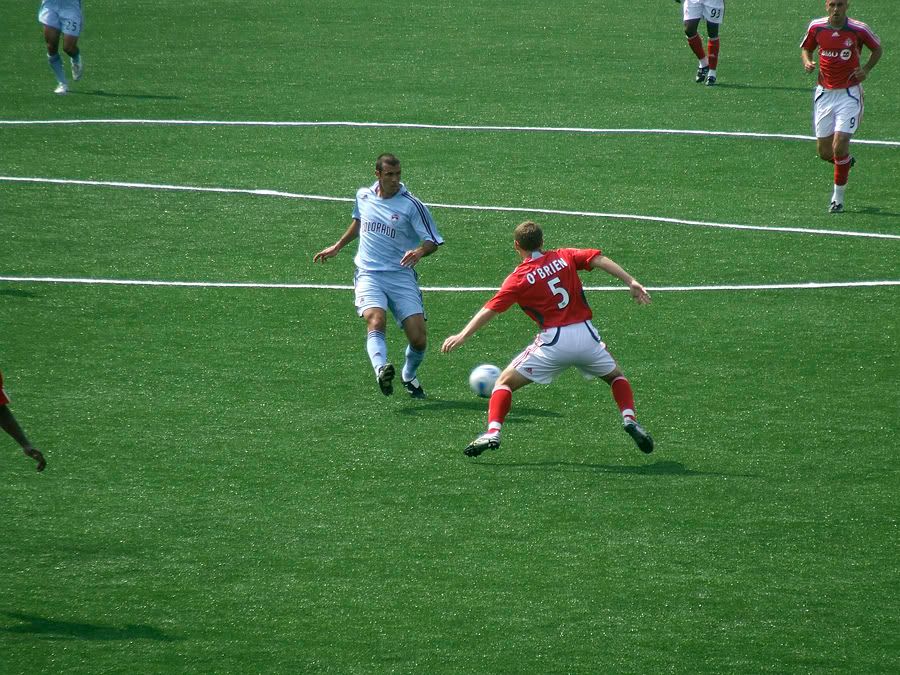 Boo!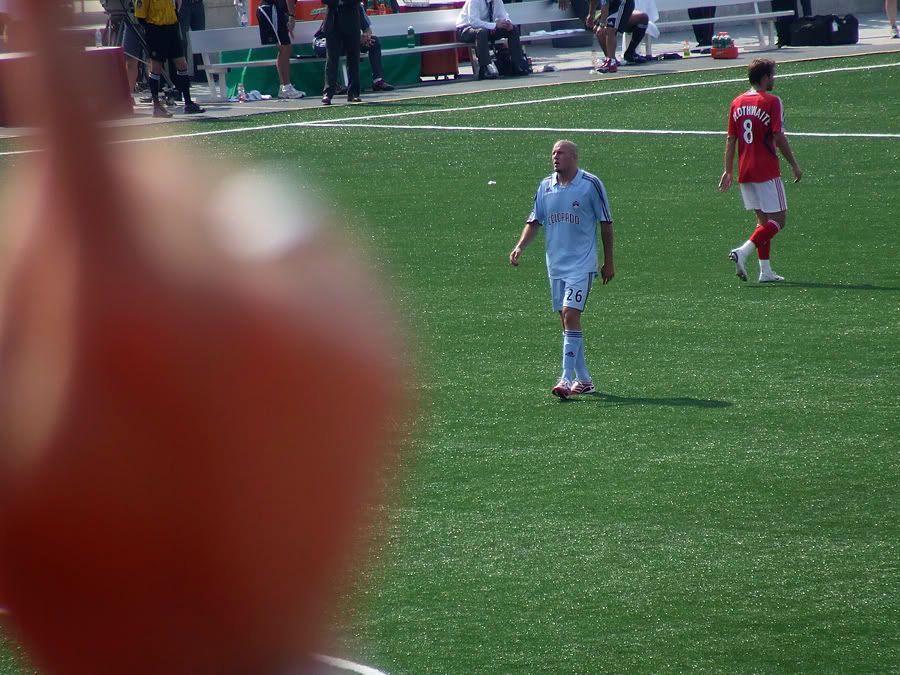 "TFC Reject" Conor Casey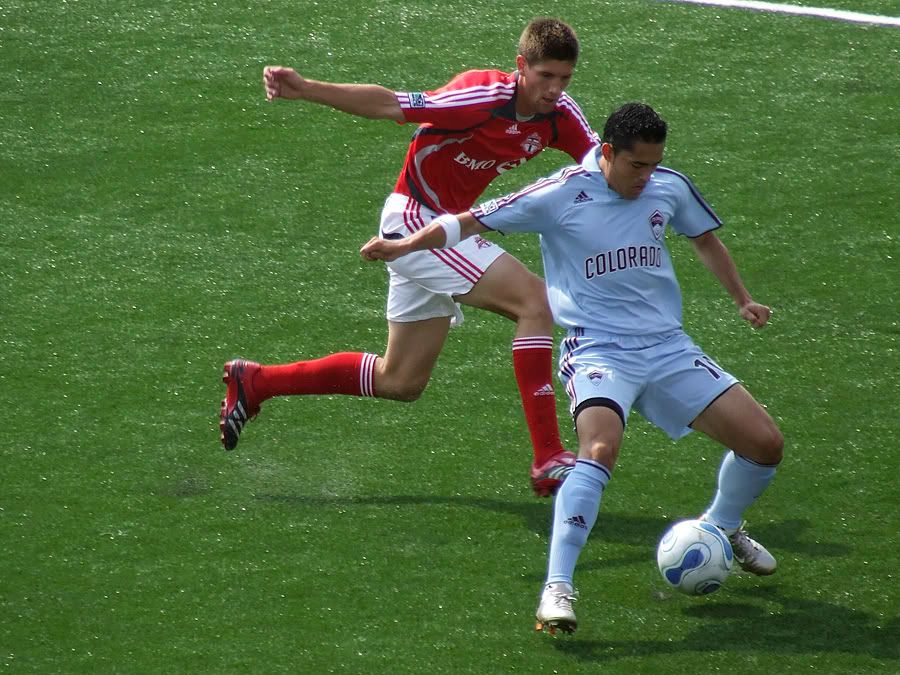 Chased into the corner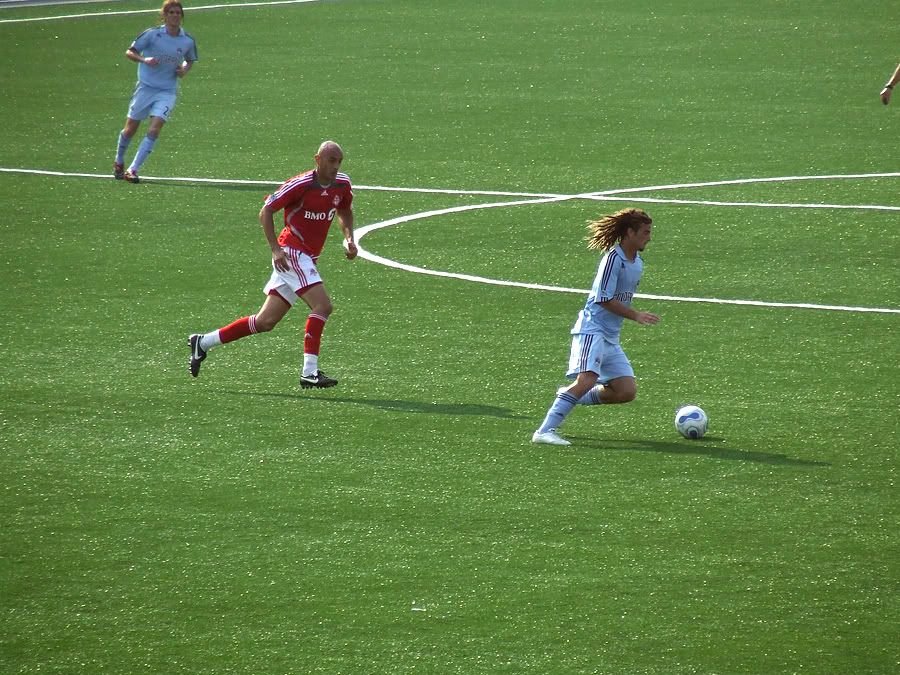 Yeah...I'd be running too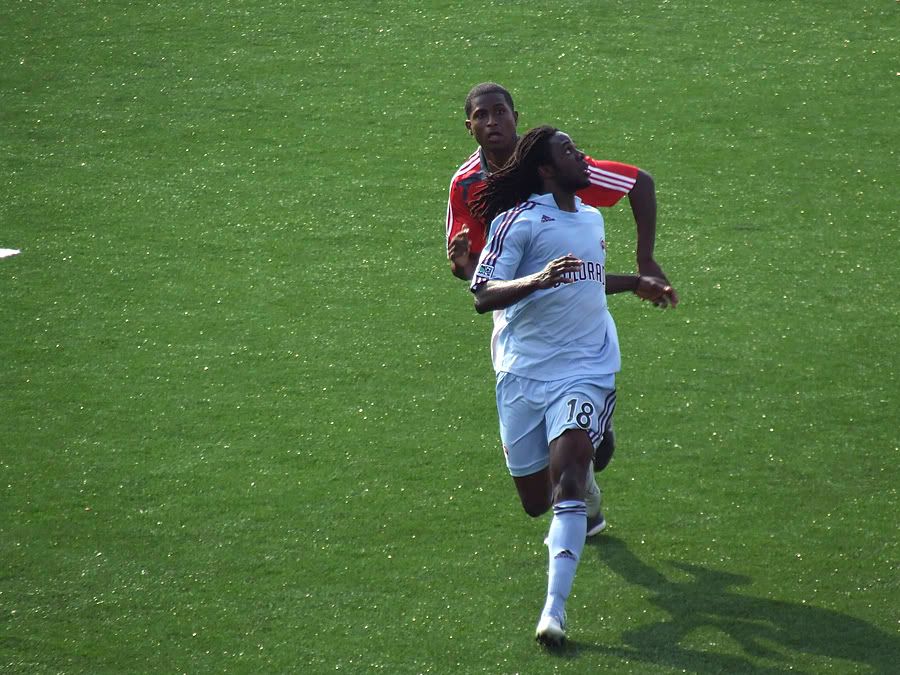 Another corner rundown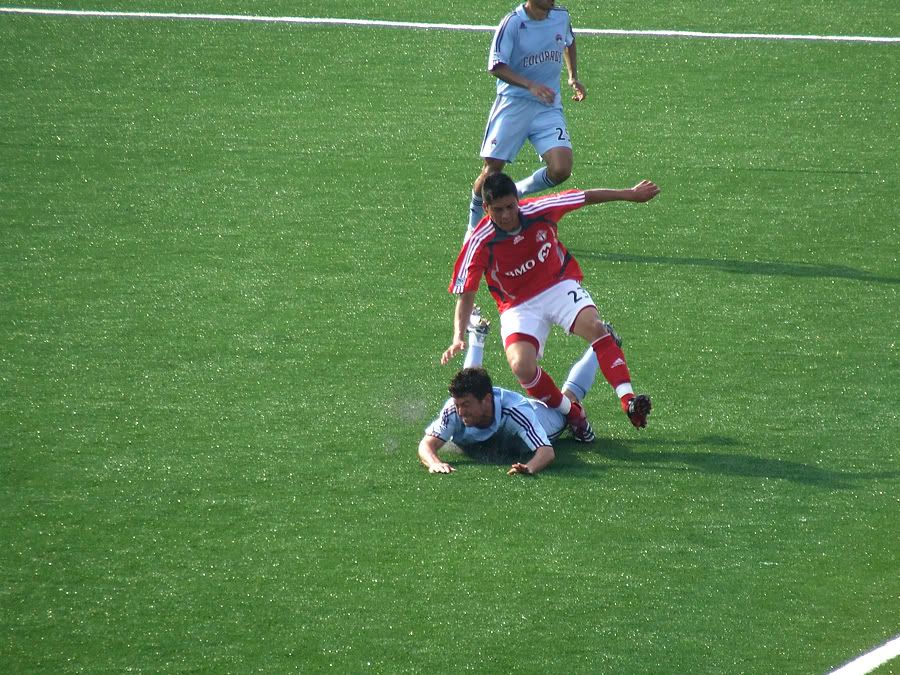 That does noooot look comfortable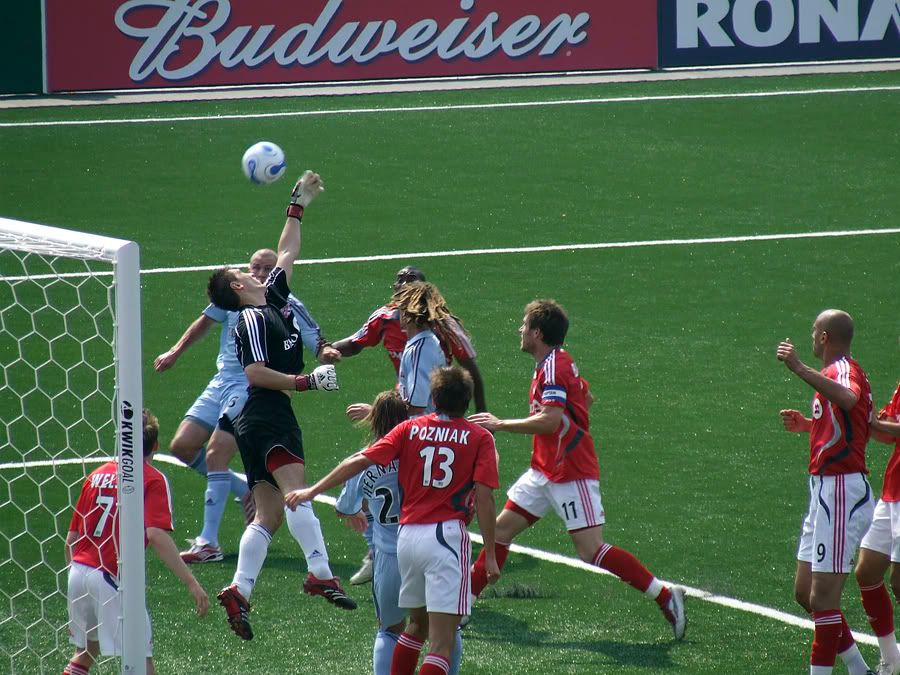 Scramble!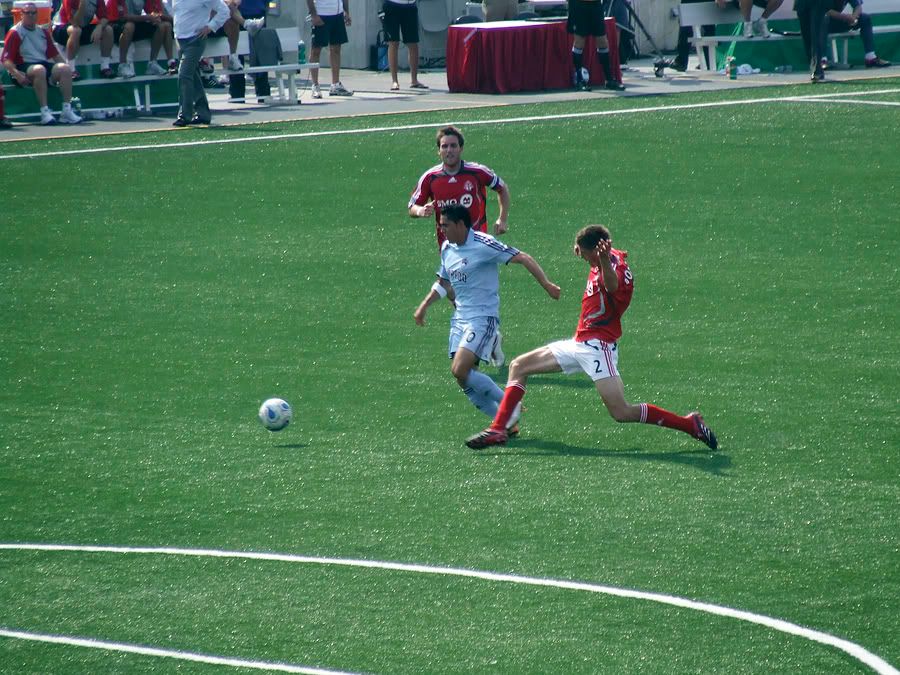 This...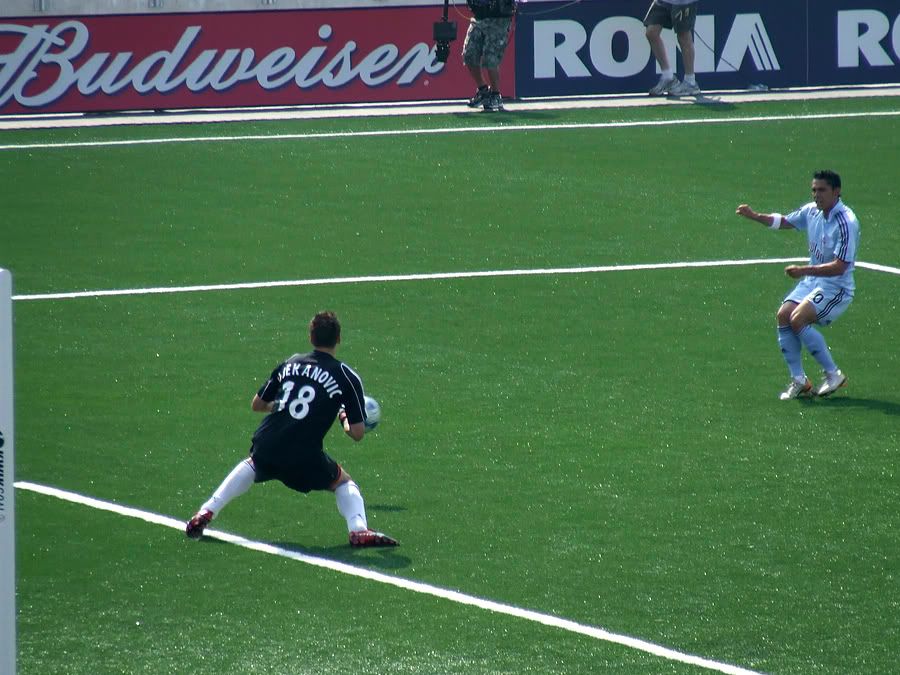 ...led to this. It looks like a save, but it was Colorado's only goal of the game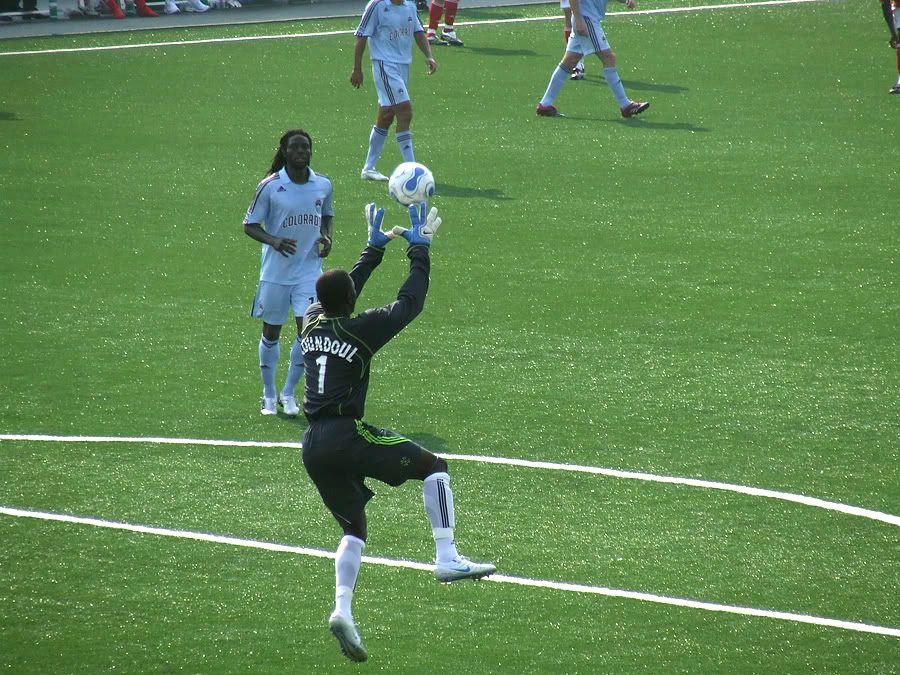 Jumping catch by Colorado 'keeper Coundoul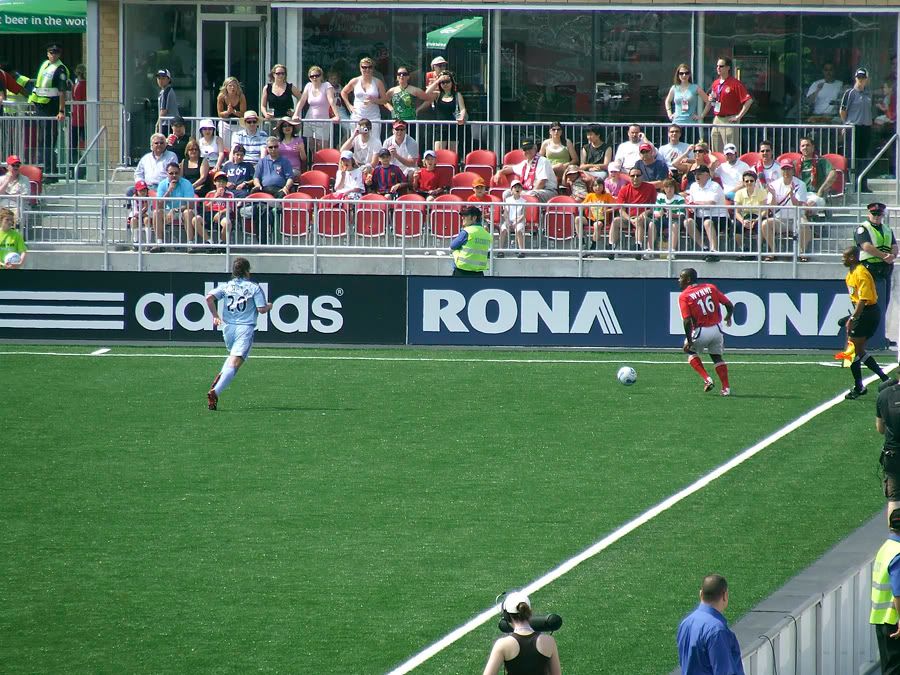 Little does the Colorado defender now, but Wynne's about to nutmeg him for TFC's first by Dichio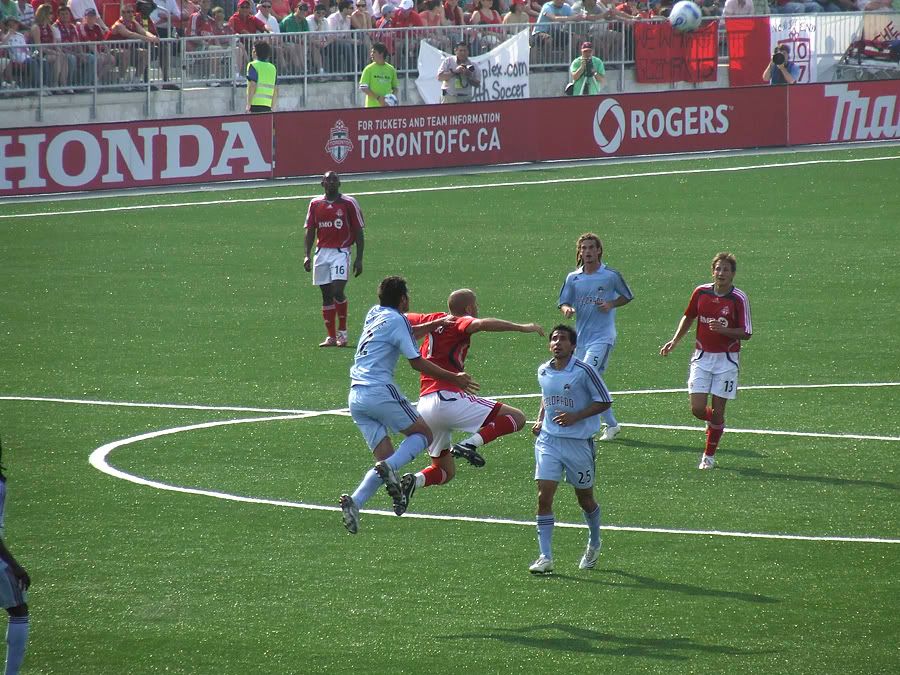 Karate kick!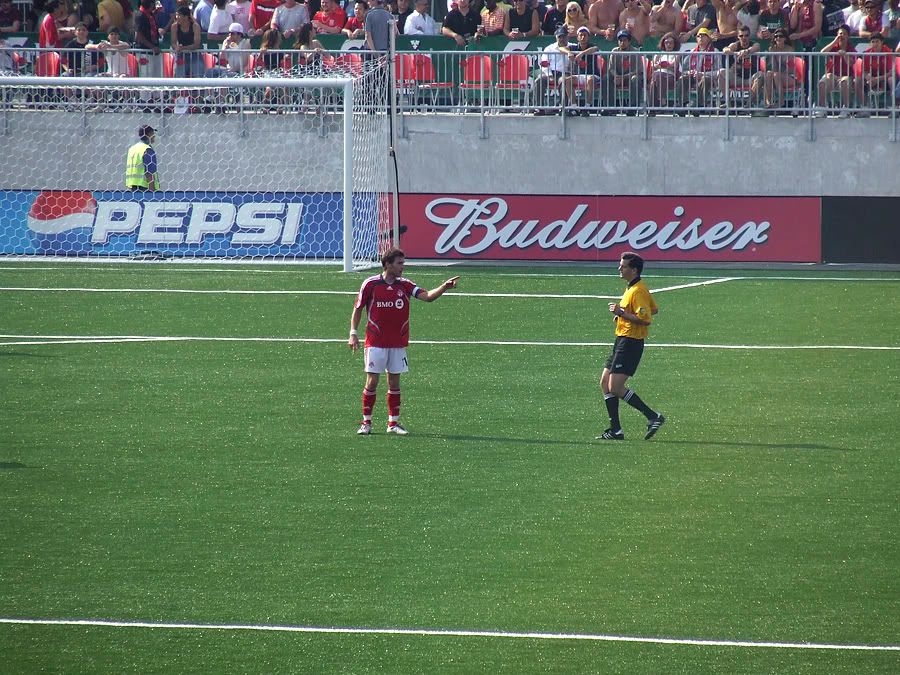 Yeah...that pretty much sums up the quality of refereeing today